Expanding on Decorative Finishes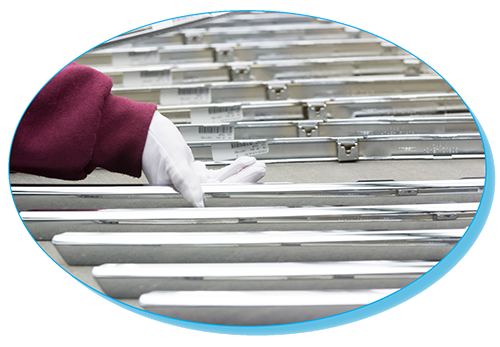 In January of 2013, Eakas Corporation put the finishing touches on an expansion project more than doubling the size of the Peru, Illinois facility from 250,000 sq. ft. to 530,000 sq. ft. The expansion project represents the ever-growing global presence of our parent company Sakae Riken Kogyo located in Aichi pref., Japan.
The addition houses a state of the art POP (plating on plastics) line which aside from injection molding, painting, and Hydrographics®, the new chrome plating line expands our decorative finish capability. By producing either hexavalent or trivalent chrome finish in bright, smoke, and dark color, we aim to meet all of our customers' needs for both aesthetic and performance characteristics.
By utilizing direct metallization technology we strive to create a competitive advantage. As a full service automotive supplier we understand the importance of functionality. Thus, validations performed in house with analytical components such as SEM (Scanning Electron Microscope). AA (Atomic Absorption) and a host of other laboratory and environmental checks ensure the ongoing performance requirements are met for each and every product.
With such an investment of technology you can rest assured that our products and services will meet all of your expectations.