In-house Integration-Saving Time & Money, Increasing Quality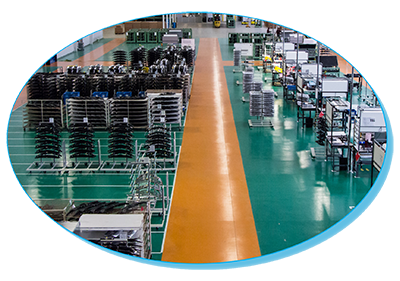 As part of our "under one roof" service commitment to our customers, we perform value-added assembly operations on the parts we mold. Our integrated services and cell-concept assembly lines give us the flexibility to efficiently handle volume changes- meeting your needs by filling small- quantity orders with a minimum of capital investment and producing parts in large runs for additional cost savings.
The Eakas assembly department practices Kaizen-continuous productivity improvement. Much of our equipment is designed and built in-house to minimize external tooling costs and lead times-ensuring quality parts at competitive prices.
Functional and visual testing is performed during assembly to confirm the consistency of our products. We also provide customers with just-in-time delivery, which saves warehouse space while improving return on investment, quality, and efficiency.